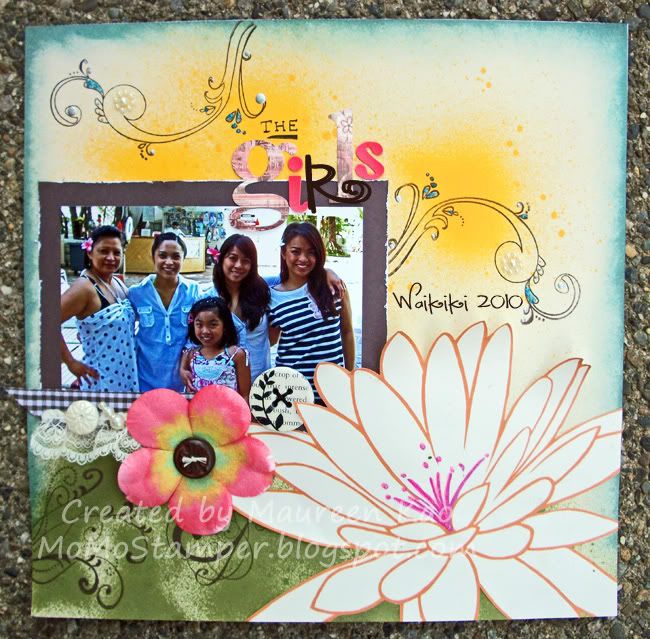 Wow! Spring is in FULL SWING!
So busy around here in the Mighty Mo household!
Check it out!
Kate has created an awesome collage to draw inspiration from!
There's a wonderful prize, so play along!
I scrapped a pic from our Family Vacation to Hawaii last summer.
The Girls....we HAD to take a photo with NO BOYS ALLOWED!
In the photo are my Momma, my sisters, and my little girl!
Did lotsa misting, stamping, and embellishing with Liquid Pearls and Stickles....LOVE!
I know it's been quiet around the blog for awhile.
I HAVE been creating...I promise!