Just a peek into life through Hubby's eyes. I raided his Facebook Photos to see what he's taken of the kiddies while I'm at work and I found some cool stuff.
We put Monster #2 in Preschool.
He is enjoying it very much.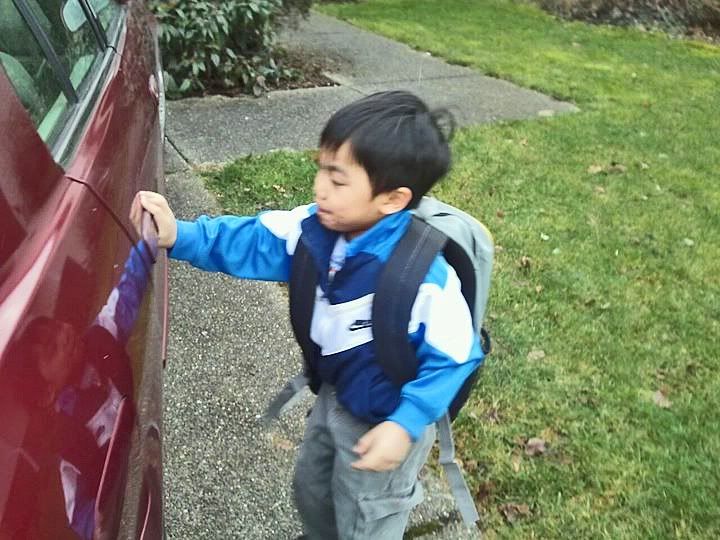 It's amazing how much more well-behaved your children are
when you're NOT around!
I have not heard a peep from his teachers about any bad behavior.
Crossing my fingers.
His best friend is my cousin. He he. I love that.
Hubby's sweet cousin gave us a gift card and we went to
Hubby's food. Yummo!
And some photos of my cousins playing Jenga.
They are so adorable!
That FACE!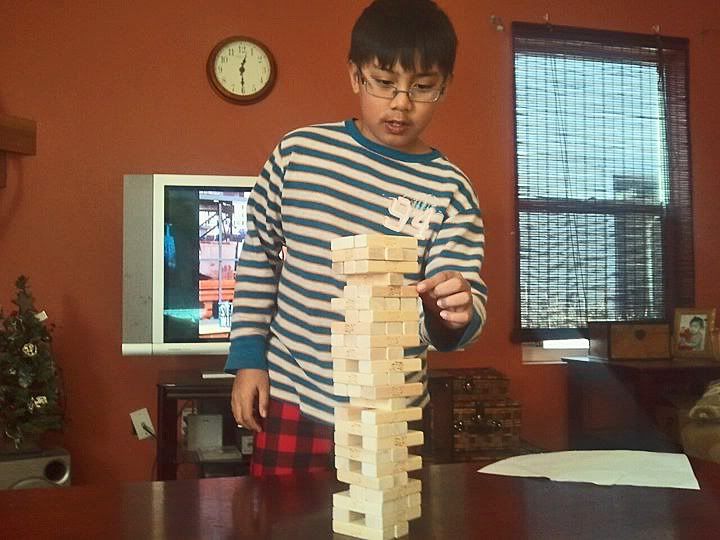 I'm not sure why my cousin is wearing stripes with those plaid flannel pants!
LOL!
He's usually pretty well put-together!
I've GOT to take more photos with my iPhone!
Sometimes I miss some great things because I'm too wrapped up on how
I don't know where my camera is...
DUH!....My iPhone is usually stuck to my hands!